Kings Colleges - Buffalo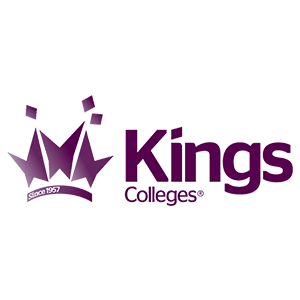 Okul Tipi: Kampüs.
Sınıf Kapasitesi: 20
" 1957 yılında kurulmuş olan Kings Colleges, Londra, Oxford, Brighton, Bournemouth, Boston ve New York'da faaliyet göstermektedir. Yurtdışı dil eğitiminde 60 yıllık tecrübeye sahip olan Kings Colleges'ın ana felsefesi İngilizceyi "yaşayarak öğretme" üzerine kuruludur. "
Buffalo, New York Eyaleti'nin Kuzeyin'de Erie Gölü'nün doğu kıyısında yer alan harika bir şehirdir. Şehrin nüfusu yaklaşık 270.000'dir. Cleveland, New York, Toronto ve Pittsburgh etrafındaki şehirlerdir. Buffalo Erie Kanalı, New York şehrinden başlayan ve 524 millik New York Eyaletini dolaşan su yolunun Batısında yer almaktadır. Buffalo canlı bir öğrenci şehridir. Including University of Buffalo ve Buffalo State College of SUNY'nin içinde bulunduğu toplam 23 Üniversite ve Koleje ev sahipliği yapmaktadır. Sahil yaşamı ve günlük yaşam masrafları bakımından New York City ve Boston'a göre daha ekonomik bir şehirdir. Buffalo şehrinin bir diğer avantajı ise doğa harikası olan Niagara Şelalesine olan yakınlığıdır.
Buffalo'da her zevke ve beslenme gereksinimlerine göre restoranlar bulmak mümkündür. Özellikle Elmood Willages'da organik köy gıdaları sunan bir çok cafe ve restoran bulmanız mümkündür.
Okul binası King's Colleges partneri olan Canisius kampüsündedir. Canisius bir katolik üniversitesidir. Verdiği güçlü akademik eğitim ve genişletilmiş öğrenci desteği ile Batı New York Eyaletinde önde gelen üniversitelerdendir. Canisius Halin Park ve Delaware Parkları arasında yer almaktadır ve iki büyük lig takımına sahiptir. Kampüs 72 dönümlük bir arazi üzerine kurulmuştur. Kampüs içerisinde öğrencilerin konaklayabileceği son derece modern bir yurt bulunmaktadır.
Sunulan Programlar:

Okul Olanakları:
İyi donanımlı geniş derslikler, Geniş arşivli kütüphane, Ücretsiz Wifi, Futbol Sahası ve Voleybol Salonu, Atletizm merkezi, Modern ekipmanları ile fitness salonu, Büyük kapalı spor salonu, Restoran, Cafe.
Sosyal Aktiviteler:
Sosyete kulüpleri, Sinema, Tiyatro, Konser, Kampüs içi akşam faaliyetleri,