The English Studio Language School - Dublin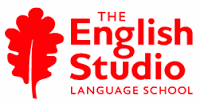 The English Studio Language School - Dublin
Okul Tipi: Şehir Merkezi.
" British Council ve ISI tarafından akredite edilmiş olan The English Studio, uygun fiyatla kaliteli İngilizce kursları sunmaktadır. The English Studio ile İngilizce öğrenin ve sevecen ve destekleyici bir ortamda bireysel ilgi ve uzmanlıkla eğitim alın. Eğitiminiz sırasında keyif alacağınızdan emin olabilirsiniz. The English Studio bireysel ilgili, yüksek kaliteli ve düşük maliyetli İngilizce kurslarını birlikte sunmak konusunda uzmandır. The English Studio'ya katılın ve Holborn'da, dünyaca ünlü British Museum'a ev sahipliği yapan heyecan verici ilçede İngilizce öğrenin. "
The English Studio Language School'da İngilizcenizi geliştirirken hiç olmadığı kadar iyi bir şehir keşfedeceksiniz. Dublin'de İrlanda kültürünün tüm özelliklerini keşfederken, sokaklardaki canlı müziğin ve Guinness'in tadını çıkartacaksınız. The English Studio, County Dublin'de ünlü Viking ve ortaçağ mimarisinin göbeğinde konumlanmaktadır. Okulun etrafında ünlü Dublin Castle ve Christ Church Cathedral'inin yanı sıra bir çok kafe, restaurant ve mağazalar bulacaksınız. Ziyaret etmek için harika çeşitli müzeler, sanat galerileri ve tiyatrolar geniş bir yelpazede bulunur ve Dublin'de keşfedilecek leziz yemekler dünyası sunmaktadır.
Sunulan Programlar:

Konaklama Türleri:
Aile Yanında
Öğrenci Rezidansları