Living Learning Spanish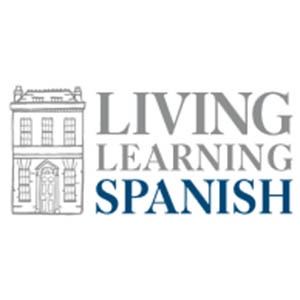 Kuruluş Tarihi: 1995
Akreditasyonlar: British Council, English UK, Quality English.
Living Learning Spanish, İspanyolca öğretmeninin evinde konaklayarak bire bir veya 2'ye bir şeklinde kurs tiplerini içeren bir dil eğitimi kurumudur. 1995 yılından beri üniversite öğrencileri, çalışanlar ve herhangi okuldan öğrenciler gibi geniş bir kitleden İspanyolca'sını hızlıca geliştirmek isteyen herkese eğitim hizmeti vermektedir. 10 yaştan 70 yaşına kadar hemen hemen her yaş grubuna hitap etmektedir.
Kendi İspanyolca öğretmenleriyle yaşamak öğrencilere birçok açıdan avantaj sağlamaktadır. Her gün sadece İspanyolca konuşmayla kalmayıp, aynı zamanda günlük konuşmalarda doğru kelimeyi kullanma konusunda öğretmeniniz size her zaman yardımcı olacaktır.
Okul tarafından sunulan kurs tipleri:
General Spanish
Business and Professional Spanish
Crash Course
Spanish for Exams
Spanish for Teachers
Spanish for Parent and Child
Spanish Plus
Living Learning Spanish'in eğitim verdiği yerler:
Madrid
Barcelona
Granada
Malaga
Cadiz
Seville
Living Learning Spanish dil okullarının tüm listesine aşağıdan ulaşabilirsiniz.