F+U Academy of Languages - Heidelberg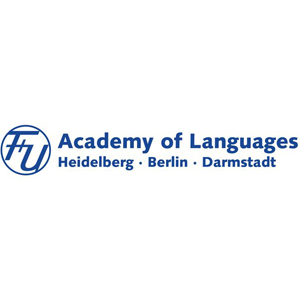 F+U Academy of Languages - Heidelberg
Okul Tipi: Şehir Merkezi.
" F+U Academy of Languages Avrupa'nın en büyük dil okullarından birisidir ve dünyanın dört bir yanında ortaklara sahiptir. Akademi, 1980 yılında kurulmuştur ve Almanya'nın önde gelen eğitim sağlayıcılarından birisidir ve kar amacı gütmeyen F+U şirketler grubunun bir parçasıdır. "
Cezbedici Neckar Vadisinde bulunan
Heidelberg
, bilhassa ılık iklimiyle kendisini gösterir. Ruprecht-Karls Heidelberg Üniversitesi, Almanya'nın en köklü üniversitesi olup, günümüzde seçkin Alman üniversiteleri arasında yer almaktadır. Heidelberg, Frankfurt ve Stuttgart Havaalanları'na sadece 80 ile 130 km uzaklıkta olması dolayısıyla, bütün dünyadan gelen ziyaretçiler için kolay ulaşım sağlamaktadır. Heidelberg'in güzelliği, tarih boyunca şairlerin, ressamların ve bilim adamlarının ilgisini çekmiştir. 19. yüzyılın başlarında Neckar nehir kenarında bulunan Heidelberg, Alman romantizminin en önemli merkezi olmuştur. Şair Arnim, Brentano, Goethe ve Eichendorff bu dönemin ayrılmaz temsilcileridir. Heidelberg Şatosu, Almanya Turizm Merkezi'nin 2012 yılında yaptığı ankete göre, Almanya'nın görülmeye değer yüz yeri arasından birinci sırayı almaktadır. Hatta Neuschwanstein Şatosunu ve Köln Katedral'ini sıralamada geride bırakmaktadır. Heidelberg Altstadt, yine aynı ankete göre, ön sıralarda yer alır. Kutsal Ruh Kilisesi ile Rönesans döneminden kalma "Zum Ritter"'in bulunduğu Markplatz, Altstadt'ın gözdesidir. Neckar Nehri'nin üstünden geçen "Alte Brücke", Almanya'nın en güzel taş köprülerinden birisidir. Heidelberg'in güzelliği olan, Altstadt, Şato ve Neckar Nehri'nin manzarası, en iyi Filozof Yolu'ndan görülebilir. Heidelberg şehri, dünyaca tanınmış yerleşim ve bilim merkezidir. Ayrıca da Almanya'nın önde gelen kültür merkezlerindendir. Birçok müze ve tiyatro da bunun göstergesidir.
F+U Dil Okulu
, şehir merkezindeki Heidelberg Üniversitesi'ne ve Neckar Nehri'ne çok yakındır. F+U Academy of Languages, Almanya'nın en büyük dil okulları arasında yer alır. Yılda 6500 dil öğrencisi, dünyanın çeşitli ülkelerinden F+U Dil Okulu'nu ziyaret etmektedir. Multimedyal donatılmış 45 sınıf(yazın 70 sınıfa kadar mevcut),50 bilgisayarlı 3 internet odası,ücretsiz internet girişimi, WLAN ve küçük kütüphane mevcuttur. 300 odalı öğrenci yurtları,daireleri,okula ait oteller ve çok sayıdaki misafir evleri, sene boyunca tüm dünyadan gelen öğrencilere konaklama imkânı sağlar.
Yabancı dil alanında Almanca eğitimi veren F+U Academy of Languages, dünyanın sayılı okullarından birisidir. Dersler, yoğun bir şekilde sabah ve öğlen, çalışanlara ise akşam olmak üzere verilir. Ayrıca İngilizce dalındaki TOEFL®, TOEIC® VE LCCI hazırlık kursları için, bütün dünyadan F+U Dil Okulu'na başvuru yapılmaktadır.
Sunulan Kurslar
:
Intensive course Standard German
Intensive course German + English
Summer courses
Evening courses
Grammar training
Conversation training
Business German
German courses for teachers
German for medical and care professions
Educational Leave (Bildungsurlaub)
Mini Group
Premium Course
Exam preparation
Individual tuition
Junior German courses
Konaklama Türleri:
Aile Yanında
Öğrenci Evleri
Öğrenci Rezidansları
Diğer "Heidelberg" Dil Okulları