Embassy English - Los Angeles Long Beach
>
>
>
>
>
Los Angeles Long Beach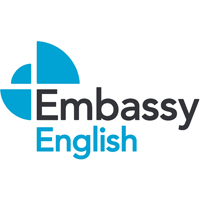 Embassy English - Los Angeles Long Beach
Okul Tipi: Şehir Merkezi.
Okul Kapasitesi: Ortalama 80, en fazla 200 öğrenci
Sınıf Kapasitesi: Ortalama 15 öğrenci
" Embassy English her yıl 30,000'den fazla öğrencisine 18 farklı İngilizce konuşulan merkezde en iyi İngilizce eğitimini vermektedir. Düşük kontenjanlı ve son teknolojiden faydalanılan sınıflarda kaliteli eğitim kişisel hedeflerine ulaşmalarına yardımcı olmaktadır. Aile yanı veya yurt konaklaması seçenekleri, geziler ve sosyal aktiviteler arkadaşlıkların kurulması, kültürlerin kaynaştırılması için dikkatlice düzenlenmektedir. "
Embassy Los Angeles Long Beach Los Angeles County 'nin denize sıfır mükemmel şehrinde yer almaktadır. Los Angeles'ın merkezine sadece 40 dakika ve Disney'in eğlence parklarının ev sahibi Orange County'e sadece 15 dakika uzaklıktadır. Kısa bir otobüs yolculuğuyla yüzmek, sörf yapmak, güneşlenmek ve insanları seyretmek için mükemmel olan banliyönün uzun kumsallarına ulaşılabilmektedir.
LA Long Beach okulu Long Beach Aquarium of the Pacific (Akvaryum), The Shoreline Village Shopping Centre (Alışveriş Merkezi), ve klasik yolcu gemisinin otele dönüşmüş hali olan Queen Mary'i içeren belli başlı birçok turistik merkeze yürüme mesafesindedir.
Sunulan Programlar:

Okul Olanakları:
Kablosuz ağ, IT odası; İnteraktif yazı tahtaları; Üniversite danışmanlığı; Çatı terası; LA'nın eğlencelerine ulaşım kolaylığı; Buzdolabı, mikrodalga fırın, otomatik satış makinesi, kahve makinesi bulunan öğrenci salonu; masa tenisi ve langırt bulunan çok amaçlı öğrenci odası; kablolu geniş ekran plazma televizyon
Sosyal Aktiviteler:
Los Angeles local attractions Mann's Chinese Theatre Movieland Wax Museum Six Flags Magic Mountain Theme Park Universal Studios Tour, Partiler ve kutlamalar, Spor faaliyetleri