Capital School of English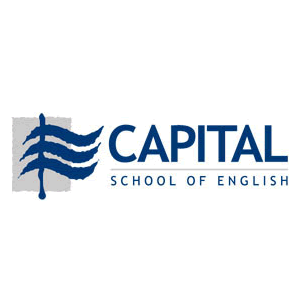 Capital School of English
Kuruluş Tarihi: 2003
Akreditasyonlar: British Council, English UK, Quality English.
2003 yılında kurulmuş olan Capital School of English, British Council ile akredite ve tamamen bağımsız bir dil okuludur. Bununla birlikte bir English UK üyesidir ve Tier 4 Tam Güvenilir Sponsor statüsüne sahiptir.
Okul içinde çeşitli partiler, etkinlikler düzenlenmekte; okul dışında da geziler, şehir içi-şehir dışı turlar sıklıkla organize edilmektedir. Öğrenciler İngilizce öğrenmenin yanı sıra dünyanın dört bir yanından gelen aynı İngilizce seviyesindeki arkadaşlarıyla kültürel etkileşimde bulunma fırsatı yakalamaktadırlar. Öğrenciler 15 kişilik gruplar halinde ders almakta ve düzenli olarak teste tabi tutulmaktadır . Katılımcılara deneyimli, profesyonel, öğrencilerin gelişimi adına gayretli öğretmenlerle hedeflerine ulaşabilmeleri için tüm imkanlar sunulmaktadır.
Capital School bünyesinde verilen kurslar:
Genel İngilizce kursları
Sınav hazırlık
Üniversite ve master hazırlık
Genç ve yetişkin programları
E-Learning
Capital School of English dil okullarının tüm listesine aşağıdan ulaşabilirsiniz.